"VET for EI"


2017–1‑TR01-KA202-046189
Dura­tion: 1-12-2017 to/ 1-12-2019
Dear
mem­bers,
In Feb­ru­ary
2018 we informed you about the kick-off for the VET project that offi­cial­ly
start­ed in Decem­ber 2017 with a meet­ing on Jan­u­ary 18 and 19th in
Istan­bul. This is the sum­ma­ry and final newslet­ter about the entire project and
its results.
Part­ners
were:
From
Turkey: Spas­tic Children's Foun­da­tion of Turkey (Turkiye Spastik Cocuk­lar
Vak­fi), Gazi Uni­ver­site­si-Turkey, Ankara,
Engel­li Yasli Hizmet­leri Genel
Mudurlugu, Turkey, Eskişe­hir,
From
Por­tu­gal: Uni­ver­si­ty of Min­ho-Por­tu­gal, Asso­ci­ação de Par­al­isia Cere­bral de Bra­ga, Por­tu­gal,
Prax­is Europe CIC- Unit­ed King­dom and Eurlyaid, Lux­em­bourg.
Dur­ing the project we had meet­ings in:
- Istan­bul: kick-off and clos­ing meet­ing
- Ankara: Uni­ver­si­ty of Gazi
- Por­tu­gal: Uni­ver­si­ty of Min­ho and Asso­ci­ação de Par­al­isia Cere­bral, both in Bra­ga
- Unit­ed King­dom, Uni­ver­si­ty of Birm­ing­ham in coop­er­a­tion with Prax­is Europe
On 3 meet­ings (Ankara, Birm­ing­ham, Bra­ga) each part­ner was accom­pa­nied by 2 phys­io­ther­a­pists. These col­leagues func­tioned as "crit­i­cal friends" to dis­cuss and deliv­er feed­back on the mate­ri­als made, until that moment, by the project part­ners. Also in each coun­try vis­its to local cen­ters to gen­er­ate "real life"
impres­sions were orga­nized.
As described in the EU – appli­ca­tion, the goal of the project was:
"to strength­en the com­pe­tences of phys­io­ther­a­pists about new approach­es in ear­ly inter­ven­tion sys­tem". To ensure this can be achieved, VET for EI will gen­er­ate:
-a ded­i­cat­ed cur­ricu­lum and rel­e­vant train­ing mate­r­i­al for the phys­io­ther­a­pists about play-based and fam­i­ly cen­tered approach­es in ear­ly child­hood inter­ven­tion (based on ECVET learn­ing out­comes approach)
— an inno­v­a­tive online learn­ing plat­form, that will allow for an inter­ac­tive learn­ing expe­ri­ence any­time any­where (PC, smart­phone and tablet), mul­ti­lin­gual, and fol­low­ing the Open Source approach (so "free"), pro­vid­ed freely to the relat­ed tar­get group.
— the coun­ty reports which shows the cur­rent sys­tem and approach­es about ear­ly child­hood inter­ven­tion sys­tem in part­ner coun­tries
— the com­par­a­tive report which the ear­ly child­hood inter­ven­tion sys­tems of the part­ner coun­tries will be com­pared.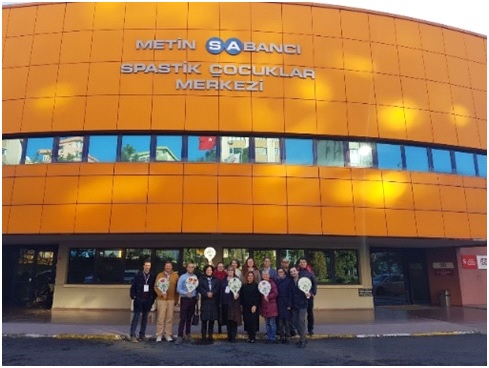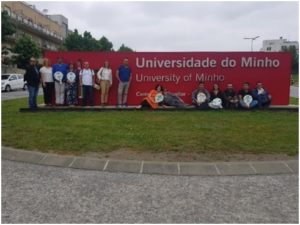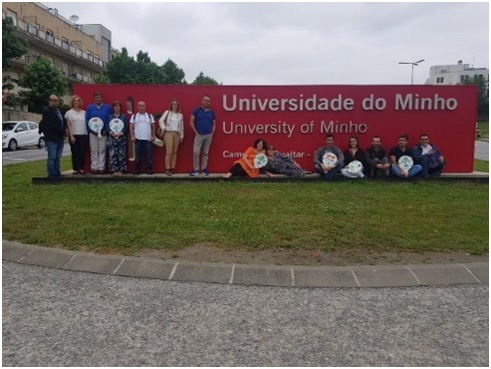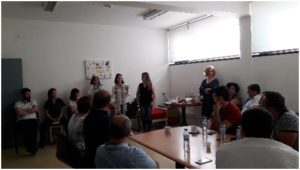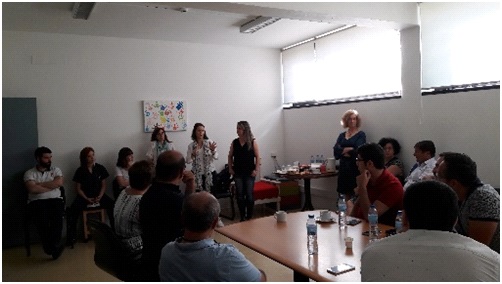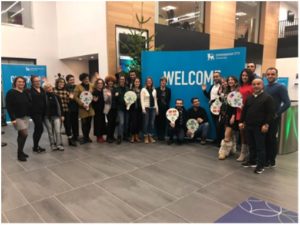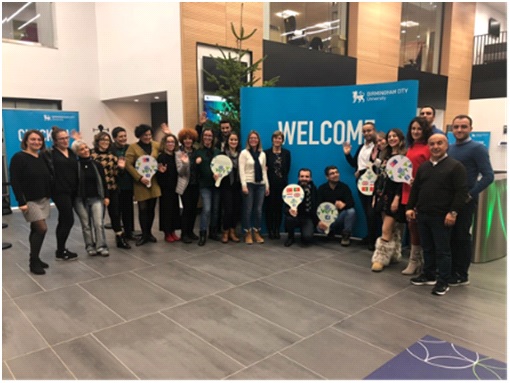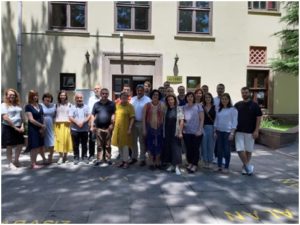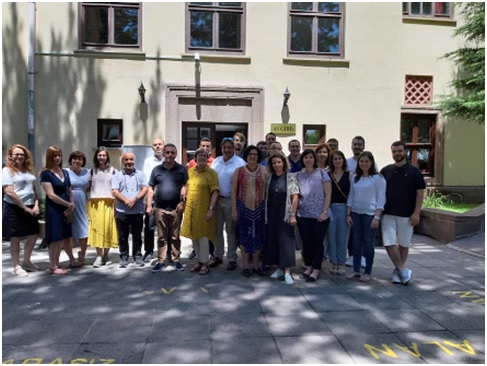 Results of the project have to include:
1) Cre­ation of a cur­ricu­lum
2) Pub­lish train­ing mate­ri­als
3) Mul­ti­lin­gual learn­ing plat­form
4) Pub­lished intel­lec­tu­al out­puts and
5) Train­ing Activ­i­ties
From the first meet­ing the group func­tioned in a good work­ing atmos­phere and coher­ence. Coor­di­na­tion was well done and all mem­bers worked inten­sive­ly on the out­puts. Intense dis­cus­sions, but with humor and a fine sense of real­i­ty, became our
"way of work­ing".
The final meet­ing last­ed a week:
2 days pilot train­ing with phys­io­ther­a­pists and annex pro­fes­sion­als from all over Turkey to present and explain the mate­ri­als and online mod­ules. We were able to bring to this meet­ing some of the physio's that par­tic­i­pat­ed before.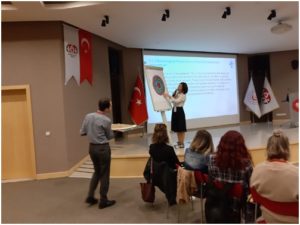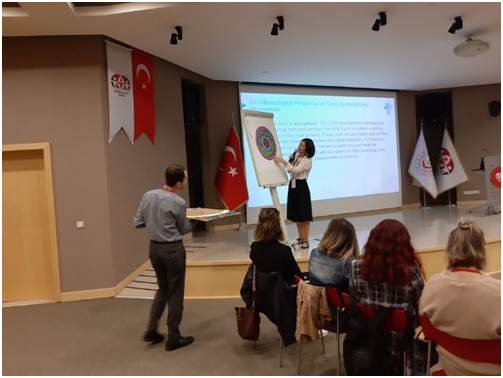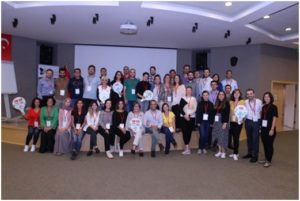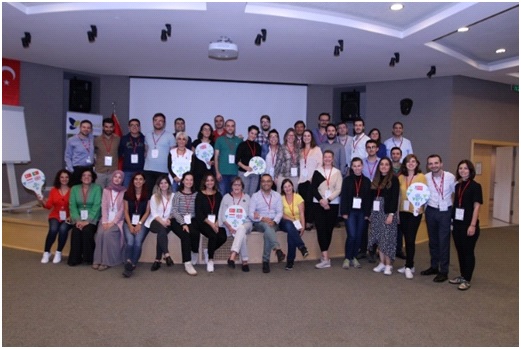 The online mod­ules:
Mod­ule 0: intro­duc­tion
Mod­ule 1: Ethics
Mod­ule 2: Devel­op­ment, Learn­ing, and Devel­op­men­tal Risk
Mod­ule 3: Screen­ing and assess­ment of the Devel­op­ment of Infants and Chil­dren (0–3 Years)
Mod­ule 4: Work­ing with chil­dren and fam­i­lies in nat­ur­al con­texts
Mod­ule 5: Trans­dis­ci­pli­nary team
Mod­ule 6: The Role of Phys­io­ther­a­pists in Ear­ly Inter­ven­tion
Mod­ule 7:

ICF
This learn­ing and train­ing mate­ri­als can be found online at:
Two days meet­ing for the project mem­bers to "wrap up" all top­ics for the project and offer them copies of the Guide­book: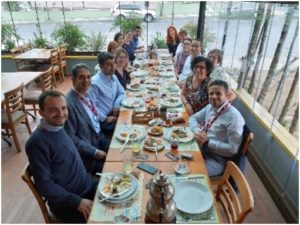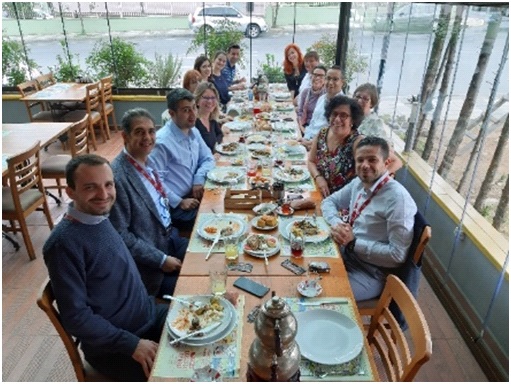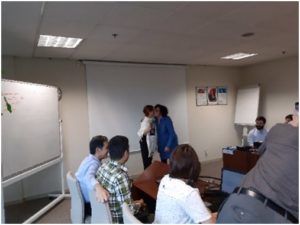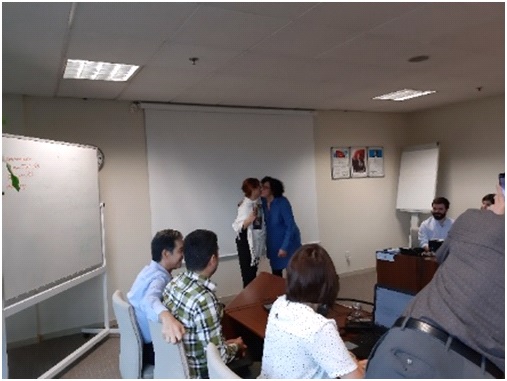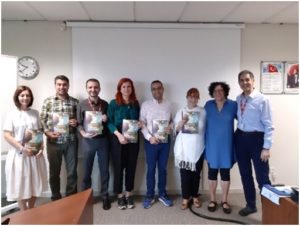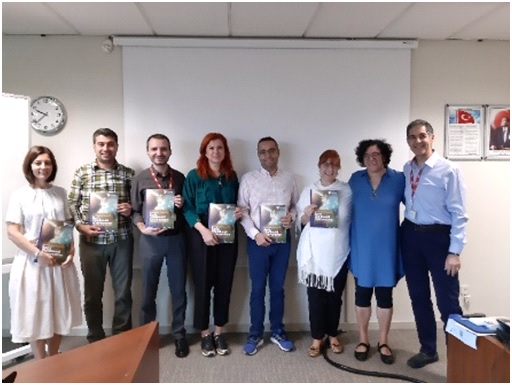 A one day con­fer­ence where results (and more) were pre­sent­ed and for instance the direc­tor gen­er­al from the Min­istry of Health and 2 moth­ers were present: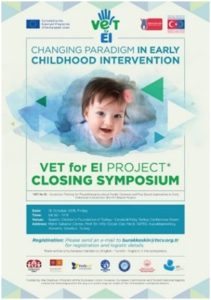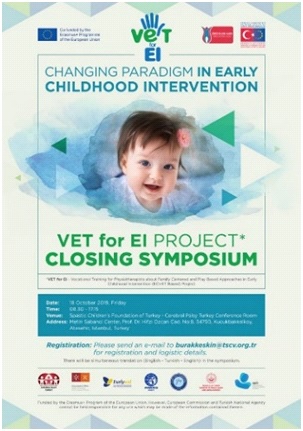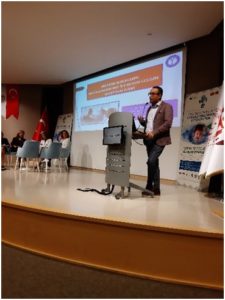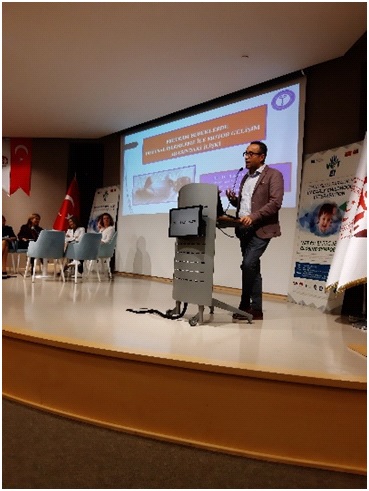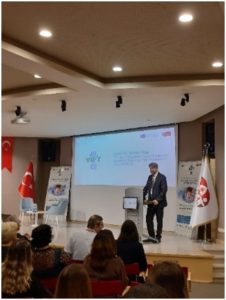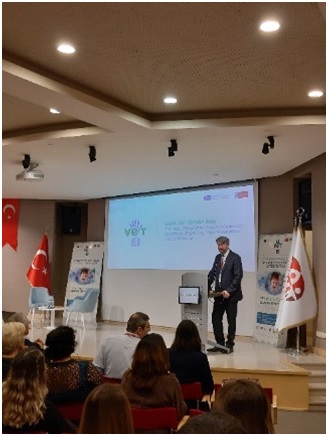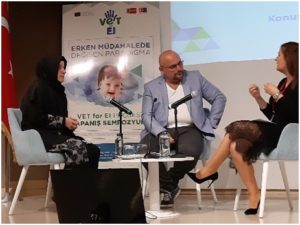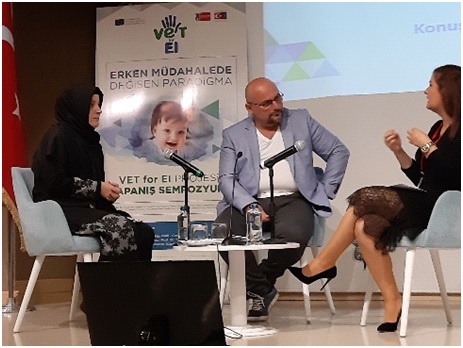 A final day with 2 work­shops:
1) by Cristi­na Lima Araújo (Por­tu­gal) for phys­io­ther­a­pists: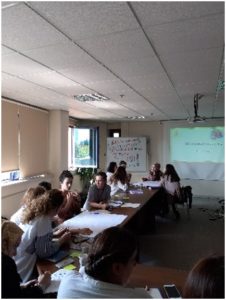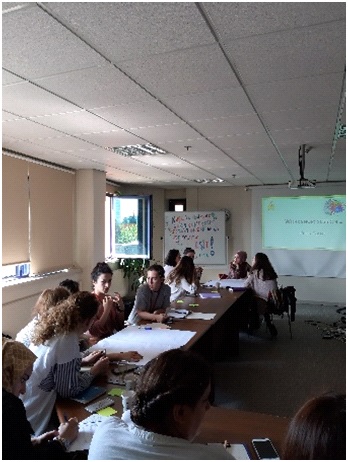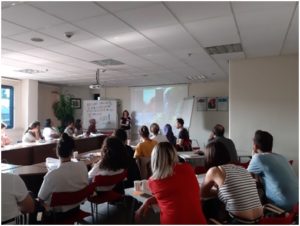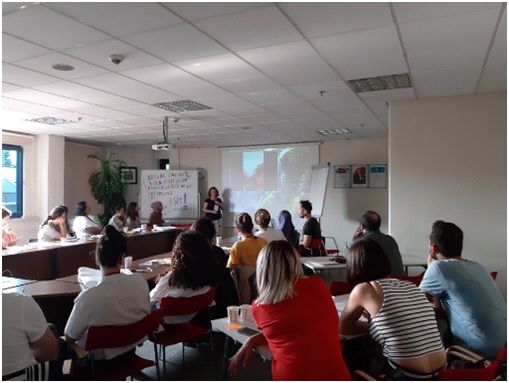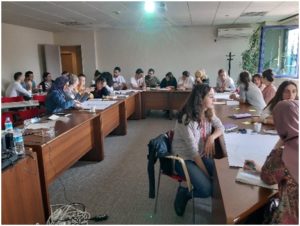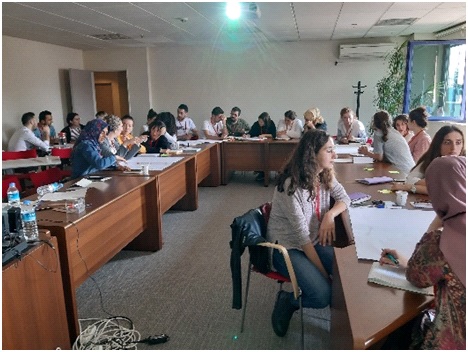 2) by Ana Ser­ra­no (Por­tu­gal) and Mar­i­lyn Espe-Sher­windt (USA) for fys­io­ther­a­pists: The flow and com­po­nents of ECI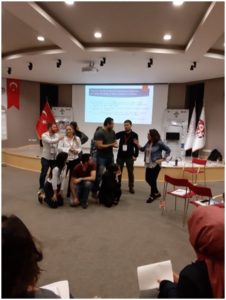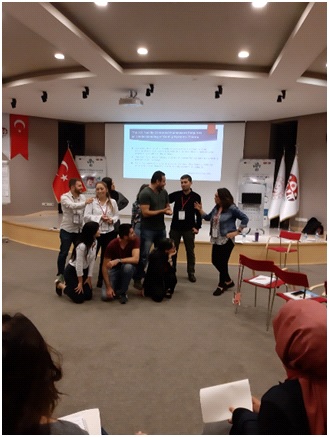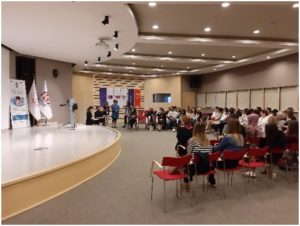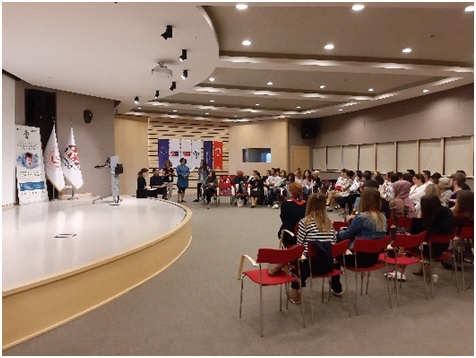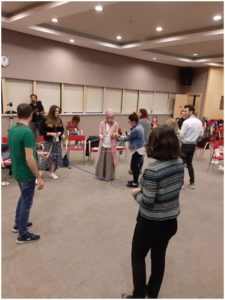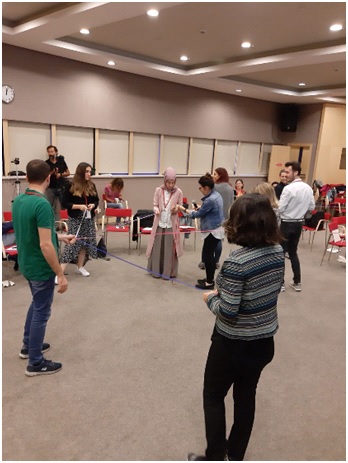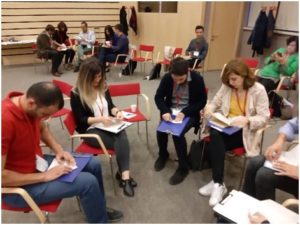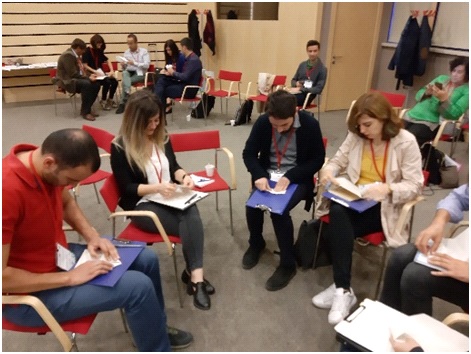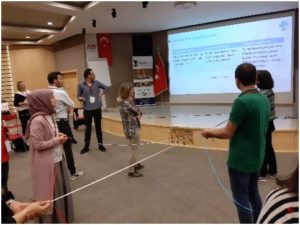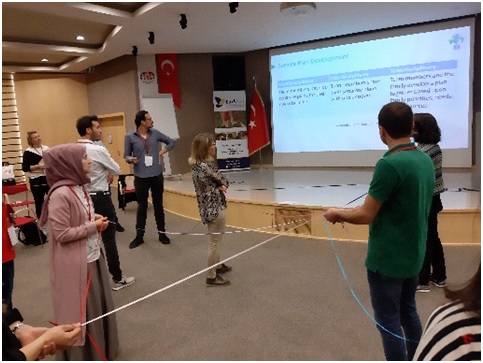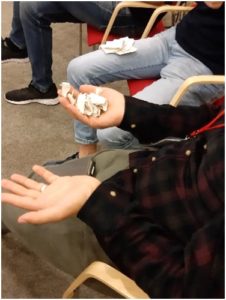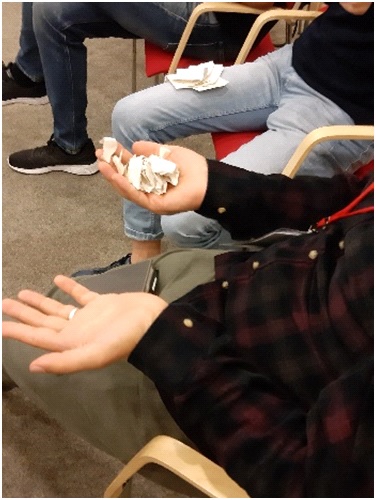 Dur­ing those days it became clear we have gath­ered a lot of impor­tant and use­ful infor­ma­tion in the online mod­ule. The pro­ces to reach this has been "a strong focus, con­cen­tra­tion, a lot of work ánd a lot of fun dur­ing dis­cus­sions, meals after­wards and dur­ing our dig­i­tal con­tacts. It made work­ing togeth­er con­tr­su­tive and fun.
In the dis­us­sions dur­ing the 2 day "wrap­ping up" we thought "out loud" and eval­u­at­ed what our vision is on the result and the future. It was not a
sur­prise the joint vision is "this is the begin­ning and we need and would like to con­tin­ue with fur­ther and in-depth work with these part­ners".
All agreed: we have come to know and trust eachother, under­stand the
top­ics, back­grounds, cul­tures, wish­es and expe­ri­enced we could work togeth­er in a con­struc­tive way. Con­crete idea's for fol­low-up projects have been dis­cussed and we will work on them togeth­er. There­fore: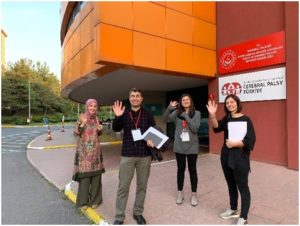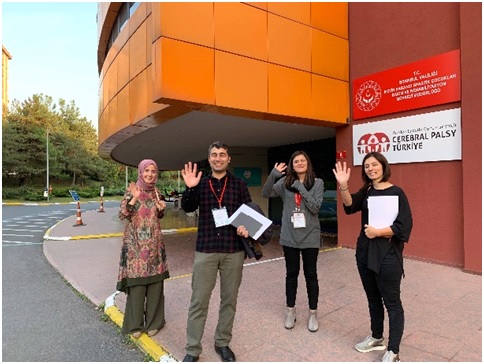 see you again and suc­ces with the mod­ules !!