About Eurlyaid – EAECI
Eurlyaid – The European Association on Early Childhood Intervention (EAECI) is
a participative association of persons, interested in issues of early childhood intervention.
a working party made up of representatives of parents' associations, professionals and researchers, from various countries of the European Union.
Eurlyaid was founded in 1989, during an international conference, in Rotterdam.
Eurlyaid became the European Association on Early Childhood Intervention in Rome in 2003.
Eurlyaid – EAECI aims at:
Increasing the quality of life for parents and children with special needs, through early childhood intervention (within the context of inclusion and gender mainstreaming).
Stimulating the growth and development of early childhood intervention on a European level.
Increasing sensitivity to the values and ethics of early childhood intervention, as described in the Manifesto.
Increasing knowledge and expertise in the field of early childhood intervention.
These aims are pursued by activities such as:
Making accessible the knowledge, experience and expertise in early childhood intervention to parents, professionals, researchers and practitioners.
Promoting the exchange of information, experience and expertise, in a manner accessible to everybody, by creating a European Internet Community.
Increasing the development of good practice.
Supporting existing ideas of good practice and networks in early childhood intervention and acting as a reference system.
Initiating scientific research in the field of early childhood intervention.
Initiating discourse about training-programmes for professionals.
Supporting exchange of personnel.
Initiating projects.
Organising conferences, seminars and symposia.
Enhancing the public profile of early childhood intervention.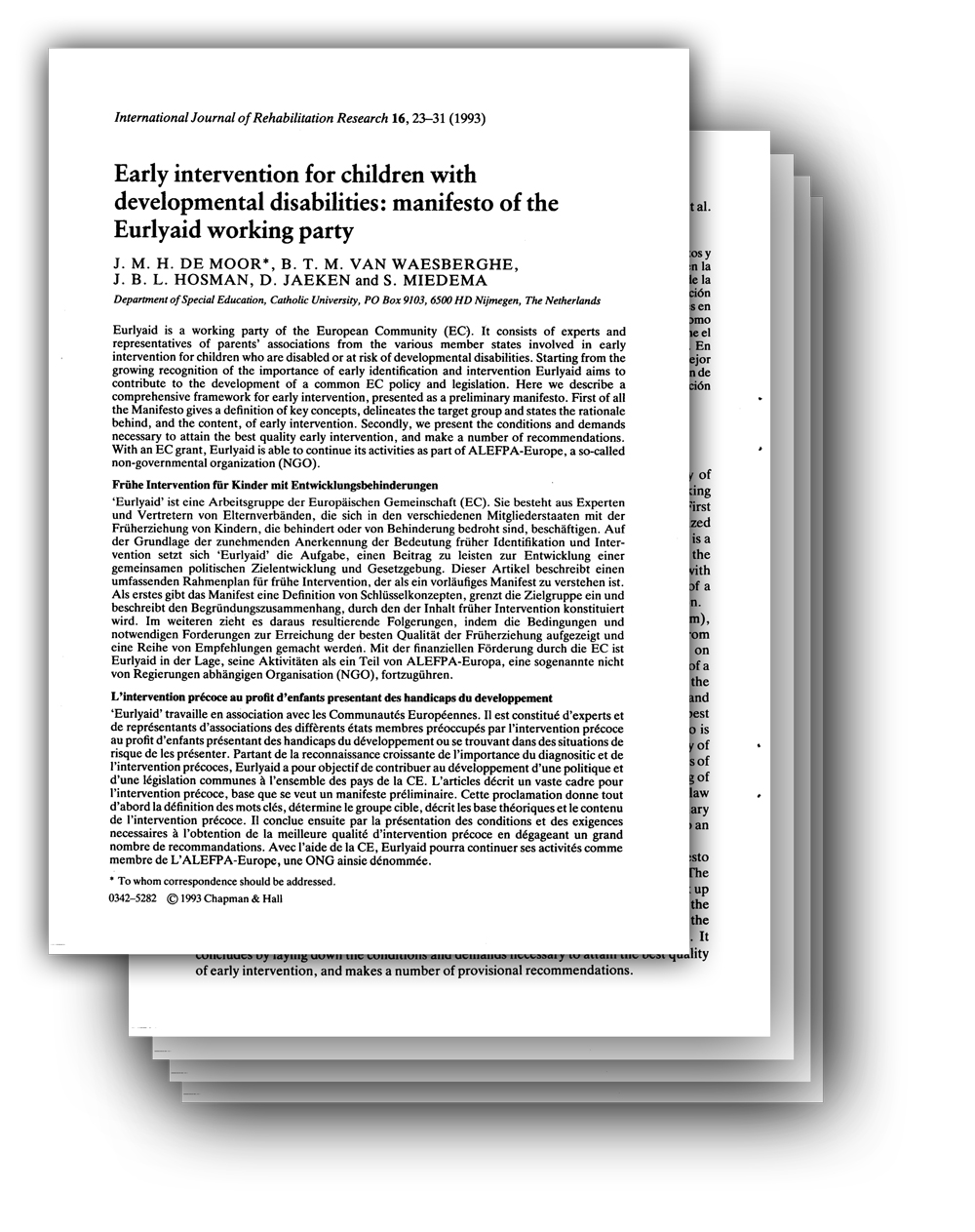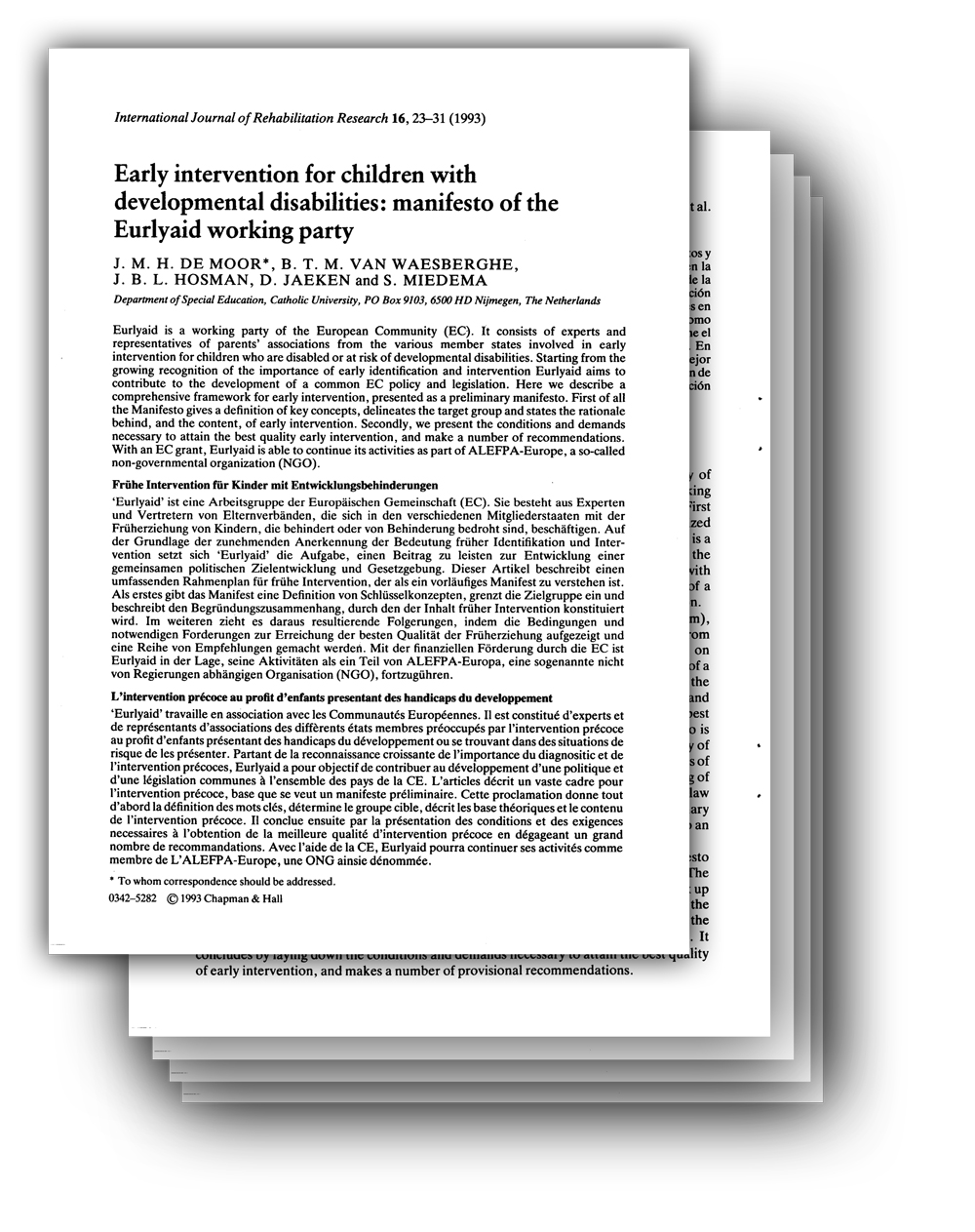 Key concepts of the EAECI – are written down in two "Manifests", which can be downloaded from the web site of the association.
Early Intervention for Children with Developmental Disabilities: Manifesto of the Eurlyaid Working Party
by J. M. H. DE MOOR*, B. T. M. VAN WAESBERGHE, J. B. L. HOSMAN, D. JAEKEN and S. MIEDEMA, 
Department of Special Education, Catholic University, PO Box 9103, 6500 HD Nijmegen, The Netherlands; 
published in: International Journal of Rehabilitation Research 16, 23-31 (1993)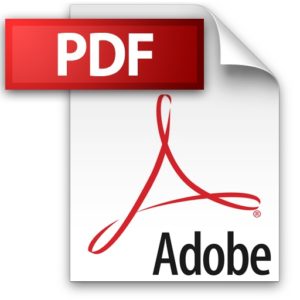 Download / View the document as pdf file!