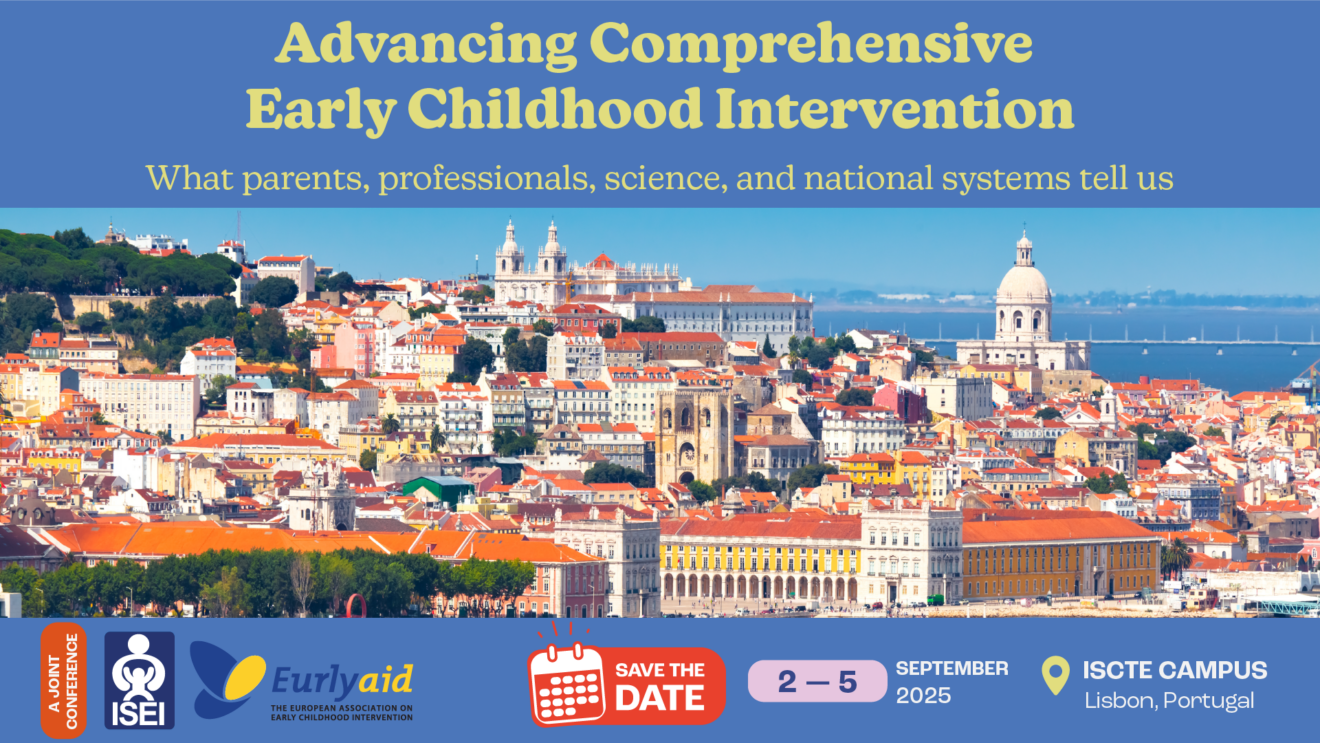 ADVANCING COMPREHENSIVE EARLY CHILDHOOD INTERVENTION
what parents, professionals, science, and national systems can tell us
Dear friends and colleagues:
On behalf of the Conference Planning Committee, we are pleased to announce that our next conference will be held in Lisbon, Portugal, September 2-5, 2025.
We are especially pleased we can inform you this conference will be held in partnership with the International Society on Early Intervention (ISEI) which makes this conference a true and vital combination drawing on members and colleagues from both our networks and therefor countries from all over the world.
As indicated in the attached flyer, the theme of the conference is:
ADVANCING COMPREHENSIVE EARLY CHILDHOOD INTERVENTION
what parents, professionals, science, and national systems can tell us
As has been the case in previous ISEI and Eurlyaid conferences:
sessions will include symposia, papers, and posters along with special sessions and speakers challenging us to advance our support for children and families in a comprehensive and systems manner.
Social programs, special discussion groups, and community visits will add important dimensions to our conference.
More details will follow but please mark your calendars for this important event.
We are looking forward to meet and greet you in Lisbon at ISCTE university, on 2-5 , September 2025.
Ana Serrano, Noor Van Loen, Mary Beth Bruder and Mike Guralnick
Co-Chairs, Conference Planning Committee