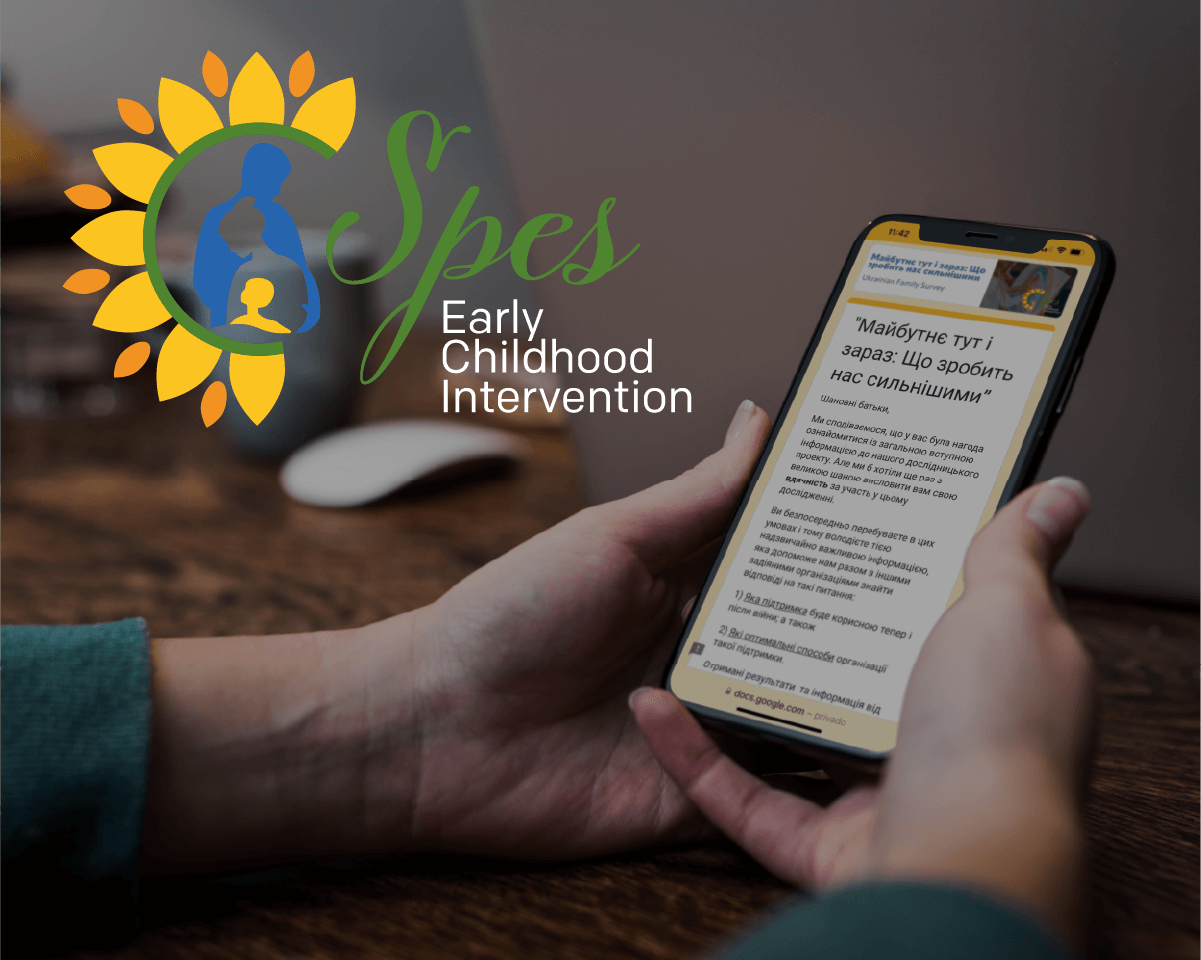 Spes – Early Childhood Intervention
Майбутнє тут і зараз: Що зробить нас сильнішими
Future here and now: What will make us stronger
Dear colleagues and friends,


It's a pleasure to inform you about the currently running project which some of you might have seen on our Facebook page during the previous weeks. For those who are not on Facebook please find below the information about this project:
Through the links in this newsletter you can read the questionnaires, available in 14 +
languages.
Beginning 2023 we will publish the results and inform you.


It's a scientific online survey that we created with the help of our colleagues from Ukraine and other participating countries.


Topic:
Identifying concerns, priorities and expectations among Ukrainian internally displaced and refugee families in Ukraine and neighbouring countries and countries hosting Ukrainian children and families who had to take refuge due to the war in Ukraine. The results of this survey are important for the provision of support and services for Ukrainian (internally displaced families) IDF and (refugee families) RF families with children with SEN or at risk in Early Childhood Intervention.

The survey for professionals has been translated into 15+ languages.
The family survey is only in Ukrainian.
To find the links to the questionnaires in the different languages, please click here.
They will be available until the end of December 2022.