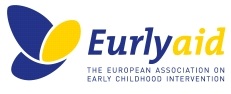 Review of ECI Conference in Prague 2023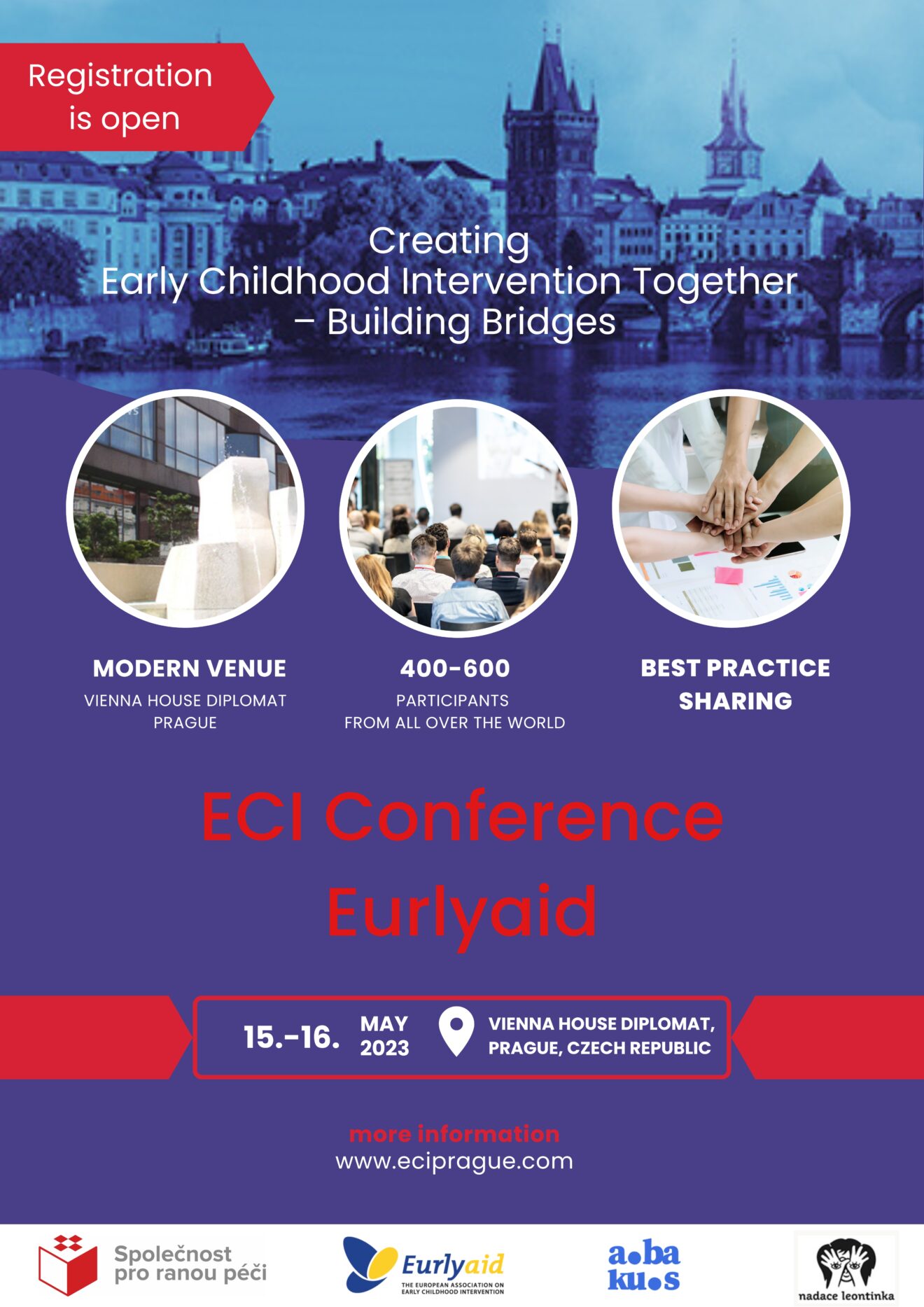 Dear parents, colleagues and friends,
On May 15 and 16th we had our conference in Prague, "Creating Early Childhood Intervention Together – Building Bridges", organized by our Czech colleague Jitka Barlova and her team from Společnost pro ranou péči.
The opening session, in which the first lady from the Czech Republic honored our Czech colleagues with her presence and spoke about her commitment to families: we wish for our Czech colleagues her commitment will support their work!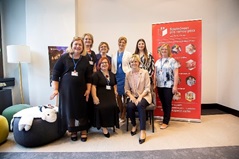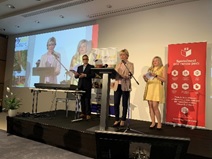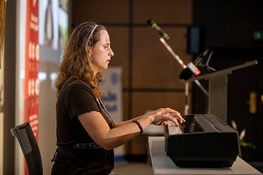 With 515 attendees representing 23 countries from 4 continents enjoying the variety of keynotes, other presentations and poster presentations it indeed was a feast.

And thanks to a professional photographer we can present a good impression of the atmosfeer that his pictures show you: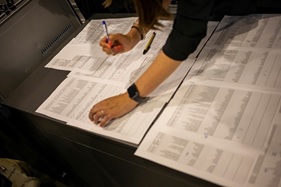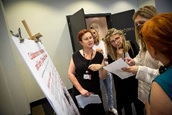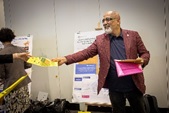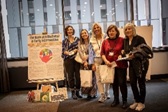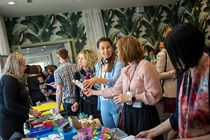 The scientific committee for this conference existed of representatives of all partners. In good cooperation they decided on title and contents for the conference program:
"Creating Early Childhood Intervention Together – Building Bridges".
In total 63 parents have been able to attend the conference also due to financial support from Abakus, the Avast fund.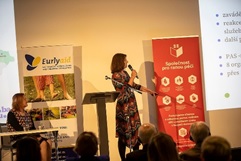 Both during and after the conference we received many reactions: the information presented at the conference, the contacts during the conference were overwhelming positive.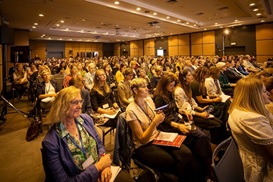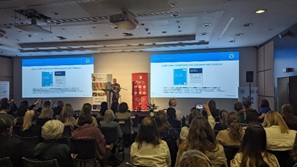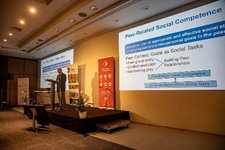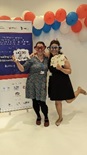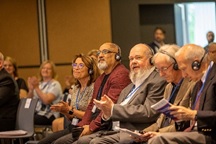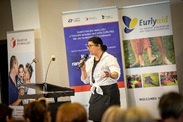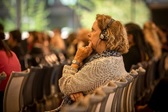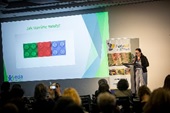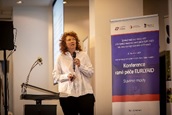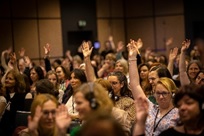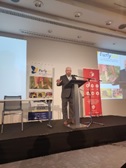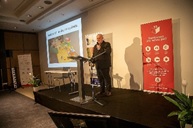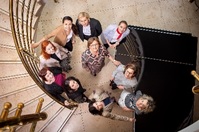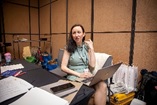 During the conference there was a discussion panel on ECI systems in which parents participated with a strong message.
Participants in this panels were also the Coordinator of the National Portuguese System, Eurlyaid Chair, Head of UNICEF Refugee Response Office in Czech Republic; Deputy Minister for Health, Deputy Minister for Labor and Social affairs, Deputy Minister for European Affairs, Directors of Společnost pro ranou péči, a Member of the Government Committee for Persons with Disabilities, a Member of the Government for non-state non-profit organizations.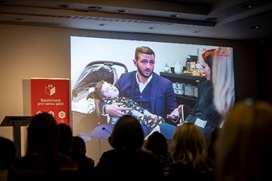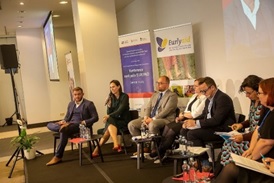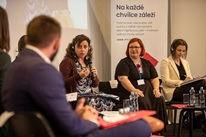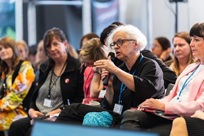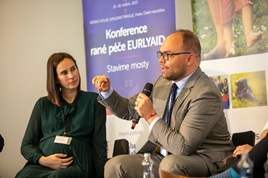 We therefore, through this newsletter, want to thank all colleagues that made this possible, contributed to the conference and made it days as intended: connecting to each other, exchanging information and renewing contacts.
In case you were not able to join and want to see the full program you have missed:
On May 15th we had our General Assembly, attended by 25 registered members and other conference attendees.

During this meeting we presented an overview about our activities during the period 2018-2023, our financial accounting, a few additions to our statutes and the election for the board.
Our colleague dr José Boavida was kind to moderate the last part.
Unfortunately, our colleague Marga Ca
ñ
adas had to leave and return to Spain on May 14th due to family circumstances.
The board was re-elected with 15 votes and 1 blank vote and its members are:
Ana Serrano, Siegfried Holzschuster, Ena Heimdahl, Marga Cañadas, Jitka Barlova, Snezana Ilic, Noor van Loen.
We appreciate this election: due to Covid the first years were a challenge because we only could meet online. Being able to meet and work in person makes our work easier.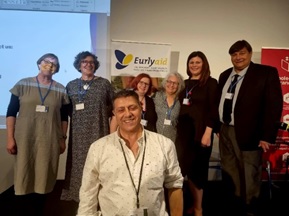 During pre-conference meetings on May 12,13 and 14 we spoke with another parent and her son when she shared with us their impressive history and future: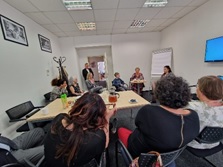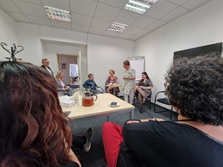 And we had meetings with the Czech colleagues in which they shared an extensive overview on ECI in the Czech Republic: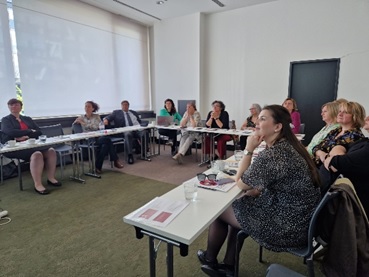 The interpreters did a great job!

😊