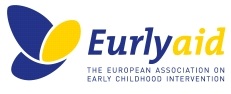 Eurlyaid Newsletter May 2021 AGORA Conference Registration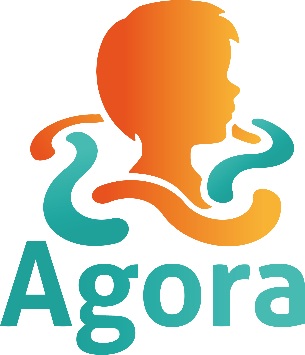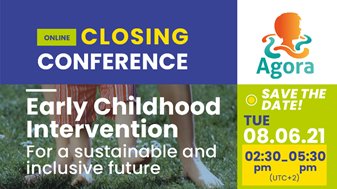 dear colleagues, friends,
It's with great pleasure we inform you about the closing conference and invite you to join:


2021, June 8th, 2.30 - 5.30 pm (UTC+2)
Online Closing Conference AGORA Project
Early Childhood Intervention – for a sustainable and inclusive future
By changing the beginning of the story, we change the whole story
Available translation (tbc): Bulgarian, Hungarian, Romanian, Polish, Slovakian


We hope to welcome you on June 8th!


We are pleased we can present the following keynote speakers: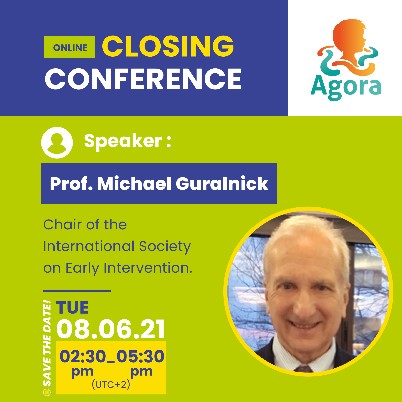 The conference will be on zoom and participation is

free of charge !


Simultaneous translation into:
English, Bulgarian, Slovakian, Polish, Hungarian and Romanian.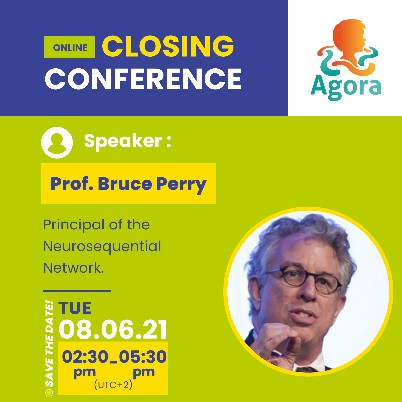 Updates on the conference you also can find on: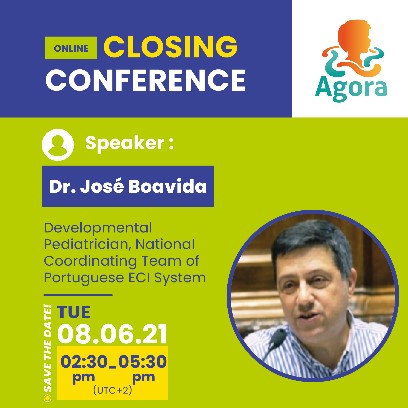 We hope to welcome you on 2021 June 8th