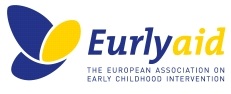 Eurlyaid Newsletter September 2019 - Avapace Project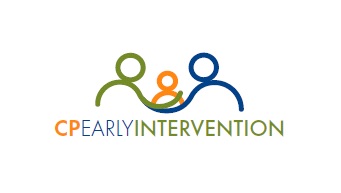 In this newsletter we will inform you about 3. AVAPACE Erasmus+ project meeting in Viterbo, Italy


CP-EARLY INTERVENTION_ 2018-1-ES01-KA204-050736


General information about Project
Target groups: 'early care families, professionals and adults with cerebral palsy. In this project, the main objective is the empowerment of the family based on specific training in the paradigm of family-centered practices. It is a training, guidance and information for people with cerebral palsy with the aim of including them in the family support network throw the on line platform.
For the families, an accompaniment is proposed from formations where the common themes of interest are treated, with the aim of training families to improve the sense of self-efficacy and self-efficacy in relation to the development of their sons and daughters.
This project was launched as of November 1, 2018 and will be carried out until November 1, 2020.
We had meetings in Valencia Spain, Braga Portugal. Last meeting was in Viterbo Italy:
Dates
; 23th& 24th September 2019
Attendants
: Spain (AVAPACE), Noor van Leon, Snezana Ilic, Marga Canadas Perez (*on line) (EURLYAID), Italy (IL CERCHIO) Portugal (APCB), Croatia (HURT)
All participants presented the topic they prepared for on line ECI platform
overall framework of the topic
General Objective
Learning Outcomes
Theorical Contents
Activities

How many training activities you require for that topic?
TRAINING ACTIVITIES (Steps, materials, procedure, time)
AFTER TRAINING ACTIVITIES: how to support realization of the homework?

Homework propose
Presentation of UNIT 1: EMOTIONAL INTELLIGENCE (HURT)
Presentation of UNIT 2: COMMUNICATION AND COOPERATION (APCB)
Presentation of UNIT 3: LET´S TALK THE SAME LANGUAGE (AVAPACE)
Presentation of UNIT 4: RELATIONAL AND PARTICIPATORY PRACTICES (EURLYAID)
Presentation of UNIT 5: HOW TO IMPROVE OR "BOOST" MY NETWORK (IL-CERCHIO)
Presentation of UNIT 6: WOULD YOU HELP ME TO BECOME A BETTER MENTOR (AVAPACE)


Sharing and decision making of each DETA (Designed Experiential Training Activities)
after discussion with all partners the conclusions were:
for a start making a video presentation about the entire program would be good and offer inspiration to the professionals that will do the training.
we will make a DETA 0, which is about the principles of early intervention.
the timeline for each output was discussed and agreed upon
at the beginning of each output will be added a video explanation off approx. 2 minutes about:

What you can expect?
Competences and goals for these activities.
Why this output is important in early intervention.
We propose an international Author to make this introduction video with all the mentioned points.
Participants must pass an online questionnaire after each DETA to be able to get access to the next one.
TRAINING ORGANIZATION PLAN (AVAPACE)
Visit to Il Cerchio Farm.
we worked on our conclusions for this meeting, deadlines to deliver materials and our on line meeting schedule for the next period.
EurlyAid will support dissemination: spreading information and outputs of this Project.


In our next newsletters we will inform you further about progress and results.