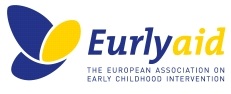 Eurlyaid Newsletter August 2020 Project AGORA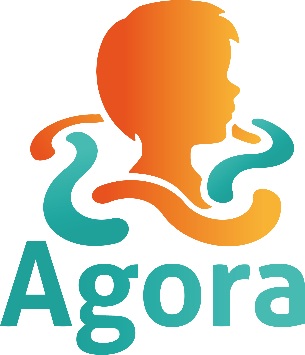 supported by Velux
2020, January-November


dear colleagues, friends,
In March a project meeting was planned in Budapest. Due to Covid the meeting had to
be cancelled.

During this past year all meetings were online on April 21th , May 27th and July 7th,
September 9th, October 7th and upcoming November 17th.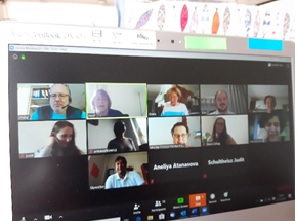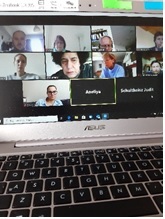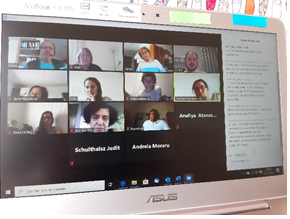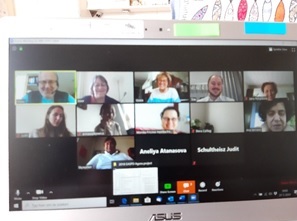 Earlier in 2020 alternative plans were made for September 2020 but they had to be
cancelled.

The Velux Foundation has given permission to extend to April 2021 because of Covid.
In the upcoming Zoom meeting the situation will be evaluated: can we indeed have a
final project meeting and closing conference in person or not. Or will we continue online
and will the closing conference be online? As it looks now in a few months the situation
will not have changed.


Although meetings online are not new to us, usually they support the face to face meetings. They became "all we have", like for so many of you. It works but the real
meetings create many options to talk, explain, ask questions and go into topics much
deeper. But health and safety comes first.

WP3, Piloting, evaluation and monitoring of results on the effect of ECI development:
Slovakia, NASSP, leading partner.

The country reports from the project partners have been received and the overall report
will be ready soon for publication on the project website. It shows the impact of
investment in developing ECI in the different project countries in a clear way:


"Please see the positive results of your work in the enclosed data summary.
The impact could be summarized as success to:

1. 22 ECI providers from 4 countries were trained to family-centered practice

2. all 22 providers made a big step forward in practicing the family centered ECI -
according the Finesse Evaluation they moved forward in 31% within 12 months

3. 221 families - clients of the piloting organizations evaluated the service to be
more family centered in 19% and in 13% in the number of answer "always" within
the same piloting period - 12 months"


WP4, Strategies for Policy Changes and "roadshows"
Bulgary, NASO, leading partner.


"1. Introduction
The present document is elaborated within the ECI Agora project: Developing ECI
Services through Participation & Co-production led by the European Association of
Service Providers for Persons with Disabilities (EASPD). The project aims at
overcoming the challenges related to the implementation of effective early childhood
intervention (ECI) services for children with disabilities in 5 Central and Eastern
European countries, and namely in Bulgaria, Hungary,
Poland, Romania and Slovakia. Particularly, this document will look into examples from
different European countries, not necessarily involved as project partners, about the
steps of introducing legal changes on a local, regional or national level aimed at
enhancing the quality of life of children with disabilities and their families. The examples
will serve as guidelines for the ECI Agora project partners from Bulgaria, Hungary,
Poland, Romania and Slovakia about how to proceed with the implementation of a
local, regional or national legal framework of ECI."


Dissemination :
Slovakia is making good progress in the design and realization of the animation-
EURLYAID Newsletter November 2020 Agora Project https://www.eurlyaid.eu/?mailpoet_router&endpoint=view_in_browse...
3 von 4 17.11.2020, 10:06video about ECI.


As a consequence of the fact there were no meetings or other ativities in person
there have not been many opportunities to disseminate as usually is the case.
At the moment: "Recommended Practices in Early Childhood Intervention: A
Guidebook for Professionals" is being translated into:


Preparations are made for translation into:


We will inform you about the last months and activities within the Agora project
beginning of 2021.


Stay safe, stay negative!