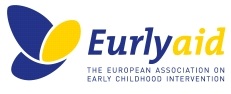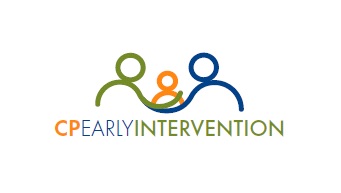 Eurlyaid Newsletter October 2020 Avapace

Newsletter AVAPACE PROJECT, period June-October 2020
We hope you all are ok and still in good health. And manage to stay safe as we are in a situation of rising Covid cases, unfortunately.
We experience all of us continue to do the utmost, for a small period of time from offices and now again mostly from home, to keep on teaching, supporting families and each other as colleagues. We realize it's not easy.
Project meetings and multiplier events in person did not happen this year and were substituted by online meetings.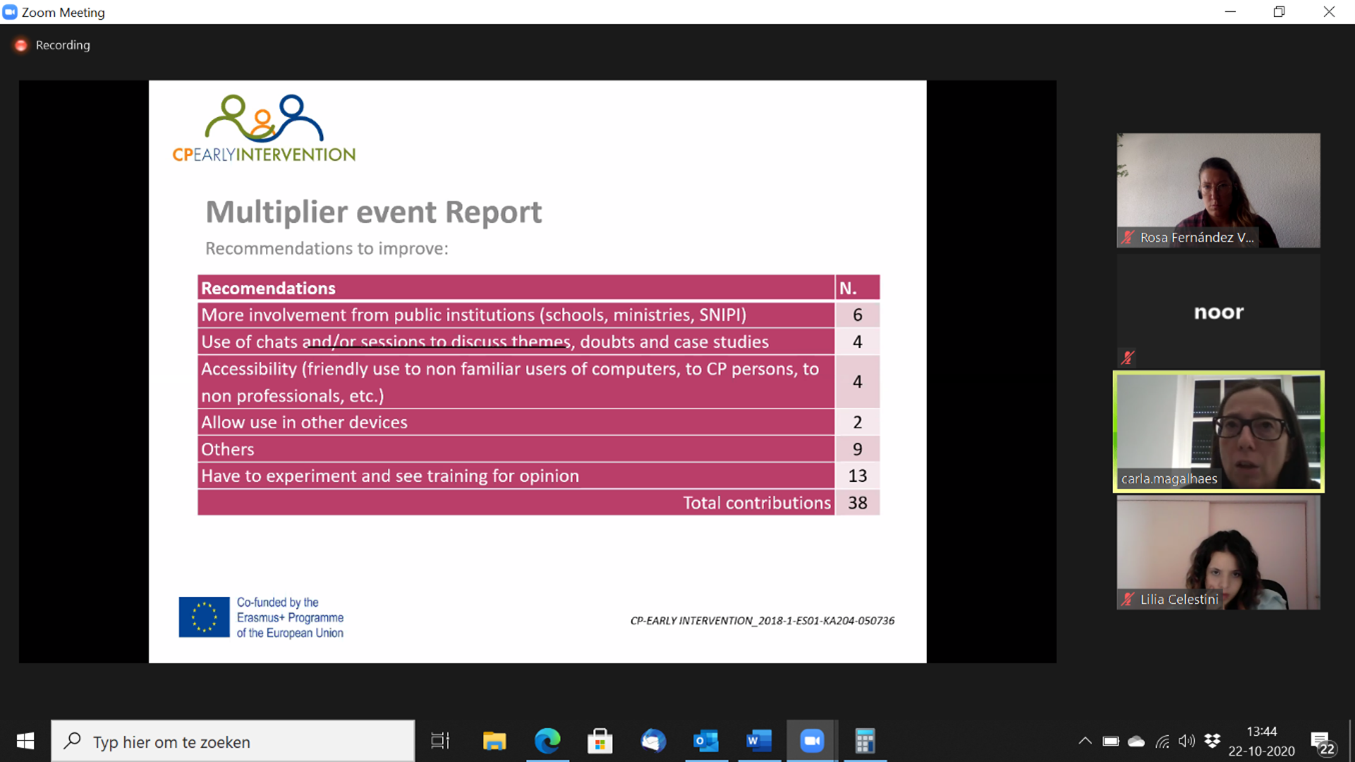 Pilot trainings also mainly have been online.
General information about Project
Target groups: 'early care families, professionals and adults with cerebral palsy. In this project, the main objective is the empowerment of the family based on specific training in the paradigm of family-centered practices. It is training; guidance and information for people with cerebral palsy with the aim of including them in the family support network throw the online platform.
For the families, an accompaniment is proposed from formations where the common themes of interest are treated, with the aim of training families to improve the sense of self-efficacy and self-efficacy in relation to the development of their sons and daughters.
This project was launched as of November 1, 2018 and will be carried out until November 1, 2020.
UNIT 0: INTRODUCTION TO ECI (EURLYAID)
UNIT 1: EMOTIONAL INTELLIGENCE (HURT)
UNIT 2: COMMUNICATION AND COOPERATION (APCB)
UNIT 3: LET´S TALK THE SAME LANGUAGE (AVAPACE)
UNIT 4: RELATIONAL AND PARTICIPATORY PRACTICES (EURLYAID)
UNIT 5: HOW TO IMPROVE OR "BOOST" MY NETWORK (IL-CERCHIO)
UNIT 6: WOULD YOU HELP ME TO BECOME A BETTER MENTOR (AVAPACE)


During these last months a lot of work has been done:


All multiplier events have taken place:

Multiplier event in Croatia held on 14th October. There were 28 participants,
Multiplier event in Portugal, held on 23rd July, There were 65 participants
Multiplier event in Spain, held on 29th September. There were 250 participants
Multiplier event in Italy held on 7th of September 2020. There were 34 participants.

Participants on Multiplier events in all locations were professionals, persons with CP, parents, representatives of NGO.
Main goal was to share information about Project and online platform training materials, generated in cooperation and collaboration with all consortium members and International experts on ECI

Translating all materials in all languages is almost finalized.
The project website will have its last adaptations after the feedback from the pilot trainings
In October we have 2 online meetings to evaluate all activities and materials. And write the plan for the upcoming 5 years experiences with the online course, expectations and vision for the years after.
As soon as these last activities are finalized we will send you the link to the website and a general overview about the online training.